ALFA OMEGA Alaskin
Description and parameters
ALFA OMEGA Alaskin
Alaskin gel virtually instantly restores damaged or worn tissue. Thanks to its unique formula containing alaptide, it quickly and effectively regenerates the skin.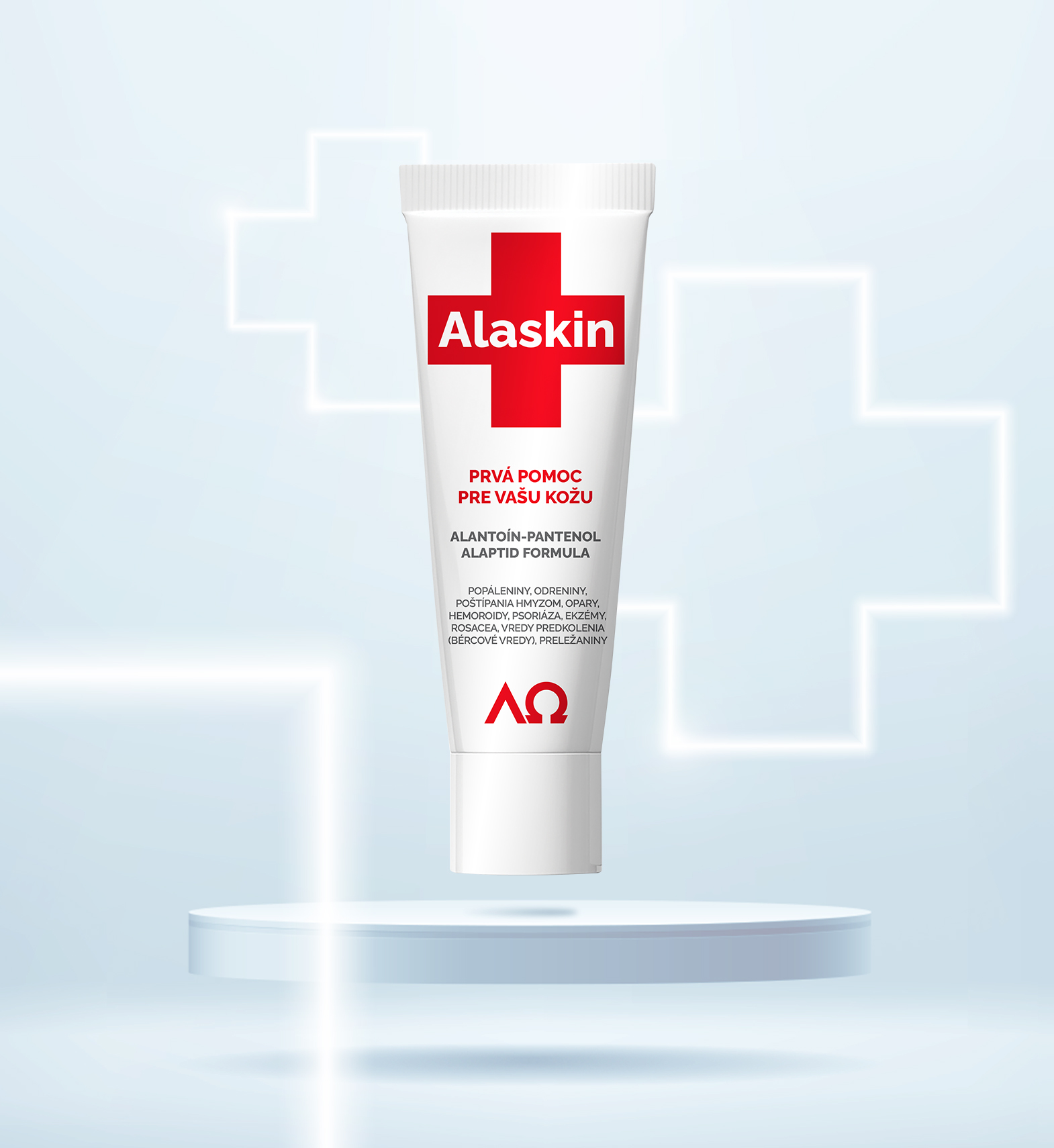 Using ΑΩ Alaskin
burns
cold sores
insect bites
cracked skin
scars
hemorrhoids
decubitus ulcers
rosacea
pre-knee ulcers (tibial ulcers)
---
ΑΩ Alaskincontains the following active ingredients
| | | |
| --- | --- | --- |
| | | |
| ALANTOIN | PANTENOL | ALAPTID |
| Its main purpose is to regenerate the skin, smooth, soften and moisturize. | It has a moisturizing, anti-inflammatory, regenerative and healing effect. It strengthens the barrier function of the skin and improves its elasticity. | It promotes wound healing, helps with skin problems and promotes collagen production. |
---
Alaptid
A biologically active substance whose uniqueness lies in its ability to rapidly regenerate the skin, restore damaged cells and stimulate collagen formation.
It is an unsurpassed regenerative ingredient, without side effects.
Promotes collagen formation
Suppresses allergies and allergic reactions
Supports wound healing after surgical procedures
Regenerates skin, hair and nails
Slows aging
Restores skin after burns
Revitalizes the body
Helps with skin diseases and bedsores
---
Ingredients:
METHYLCELLULOSE, PANTENOL, Alaptide, ALANTOIN, PHENOXYETHANOL, ETHYLHEXYLGLYCERIN, DIETHYLHEXYL SODIUM SULFOSUCCINATE, silver chloride bound to titanium dioxide, PROPYLENE GLYCOL
---
Dosage:
The gel is intended for topical skin care. Apply the gel around cracked skin, burns, cold sores, acne, etc. But never directly into the open area of damage!
Package content: 30 ml
---
Warning Do not use this product for children under 3 years of age, on eyes and lips! Due to the silver preservative content, avoid sunlight after application; contact allergy may occur in sensitive people; brown discoloration of the product may occur, which is not a deficiency.The cosmetic product should be stored in a dry and cool place, away from direct sunlight and moisture. Keep the product closed.
Producer: ALAGENEX life s.r.o., Radlinského 10, 92001 Hlohovec, Slovakia

---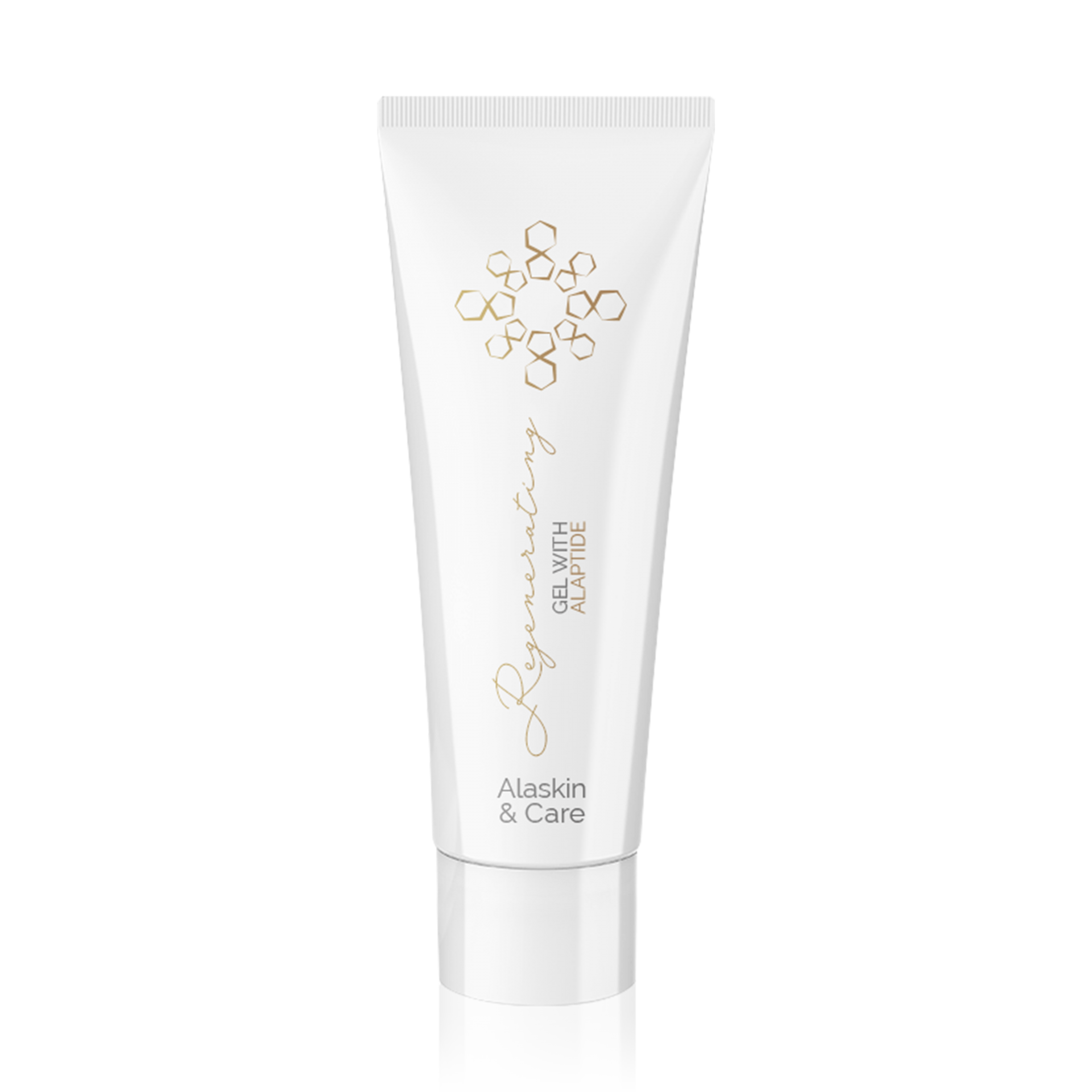 It may happen that we deliver the product to you in old packaging.
You may have come across the product ΑΩ Alaskin under the name Regenerating Cream with Alaptide.
Only the packaging has changed. The composition and functionality of the products remain of the highest quality.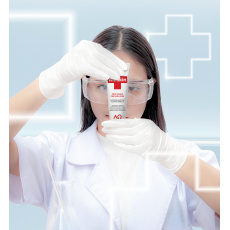 ALFA OMEGA for your skin
AΩ Cosmetics
Developed in laboratories coming directly to you. We bring cosmetics with a unique bioactive substance alaptide.