NANOSHOP
NANOSHOP combines research and development in the field of nanotechnology and its own technologically advanced textile production with a long tradition. We are specialists in permanently antibacterial, i.e. permanently odourless garments made from high quality, mostly polypropylene, yarns containing active nanoparticles directly in the fibre. 
WE ARE A CZECH DEVELOPER, MANUFACTURER AND RETAILER OF HIGH-END FUNCTIONAL CLOTHING
We bring to the market and continue to develop revolutionary products, among which stand out thermal insulation garments, antibacterial knitwear, underwear, functional underwear, scarves, drapes and also socks under our own brands agtive® and nanosox®. All our products are made in the Czech Republic and their high utility value will ensure their long-term and trouble-free use. 
Your complete satisfaction is our primary goal. It is our honor and commitment to dress you...
---
nanoagent knit
contains silver (Ag) nanoparticles
for all activities
for active people
suitable for health and hygiene
does not mind long term wear
garments are strong, well made and do not deteriorate
environmentally and energy friendly
we design to measure and take care after the sale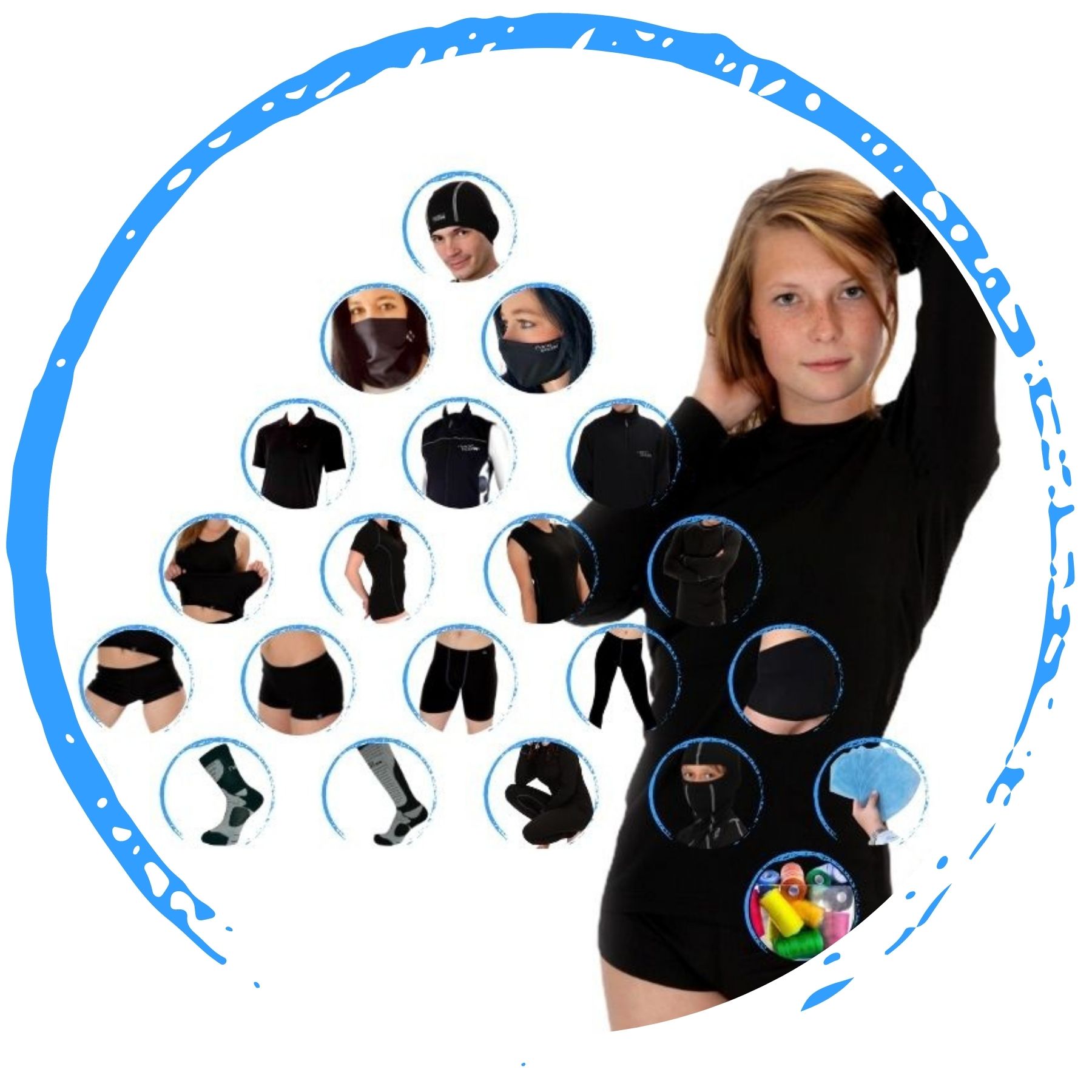 ---
PRODUCTS AND SERVICES
The agtive® and nanosox® products are made of unique textile nanomaterials and have revolutionary properties. Their permanent antimicrobial and antibacterial function maintains an odourless environment and you will have a long-lasting feeling of hygienic cleanliness. Our products last odourlessly for several days of wear and therefore do not need to be washed after each use. Thanks to top-quality products, you will always feel as comfortable and dry as possible, protected from bacteria, sweat and odour for a long time.
---
Functional underwear
Fitted multi-functional agtive®underwear is designed for those who want to keep their body dry for a long time, need to quickly wick sweat away from the skin and maintain thermal comfort. It is suitable not only for sports, but also for work, leisure and travel. The anatomically designed NanoBodix® underwear uses unique technology. It is made of polypropylene or polyester containing silver nanoparticles, which is better suited for wicking sweat away from the body than natural textile materials.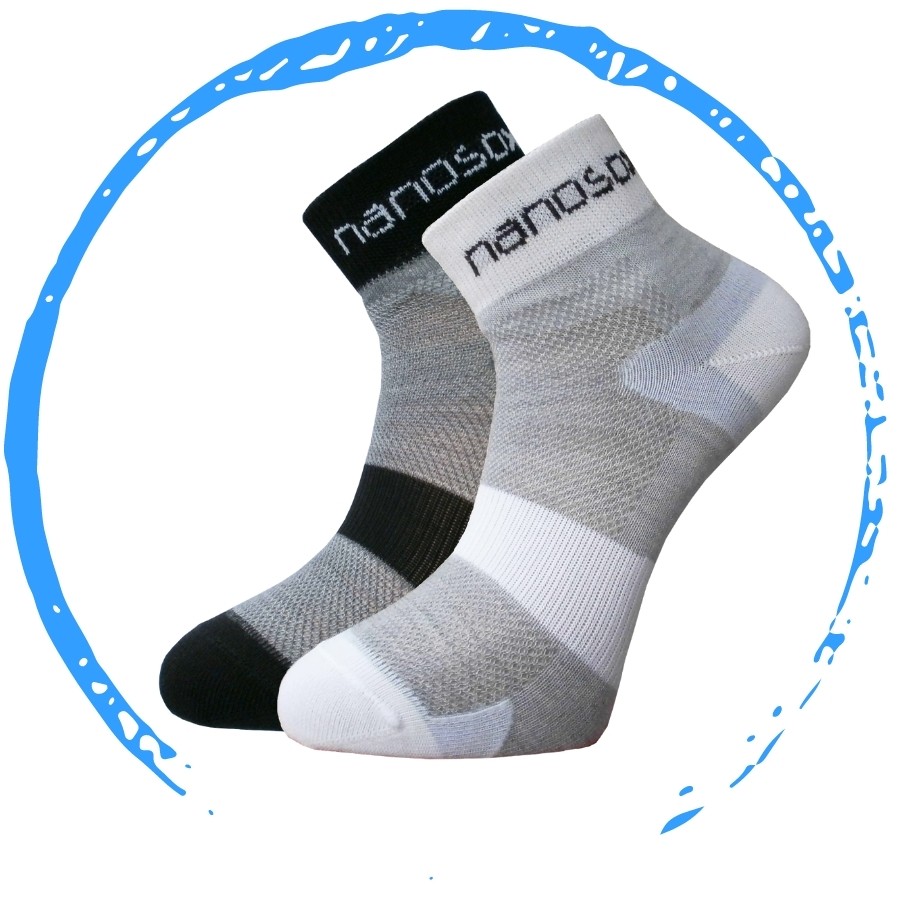 ---
Antibacterial socks
We also produce functional antibacterial socks under our own brand nanosox®. Thanks to their unique properties, these anatomically shaped socks and knee socks are suitable for demanding work activities, but also for casual wear during sports, travel or hiking. They contain silver nanoparticles, are antibacterial and antifungal, suppress the action of bacteria, do not irritate, do not cause allergic reactions and prevent foot odor.
---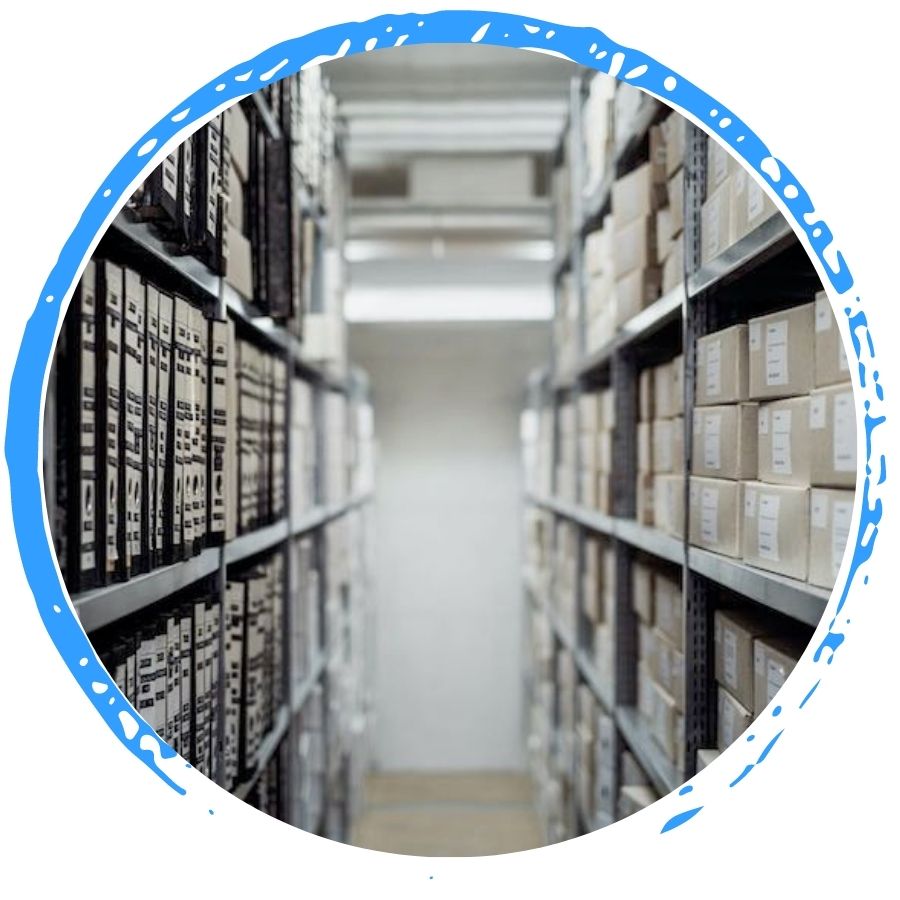 Wholesale (B2B)
We know that there are great demands on the wholesaler's activities. Your customers expect precision, quality and competitive prices. We also know that a reliable manufacturer that delivers on time, keeps goods in stock and has a transparent pricing policy is a big help in your business. We are such a manufacturer. Contact us.
---