TOP vest .men .XS .black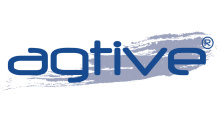 Description and parameters
TOP vest .men
The extremely comfortable AGTIVE® TOP vest keeps you warm during any sports or work activities. # functional | flexible | quick drying | non-iron | dirt resistant #
The heat you generate should stay close to your body, especially in cold weather. The gently brushed reverse side of the knit keeps you warm. Thanks to the combination of robust polyamide and flexible elastane fibres, the TOP range is comfortable to wear. The material is breathable, wicks sweat and moisture to the surface and provides thermal comfort. Even at higher power, your body does not overheat.
The dense knitting structure and smooth surface does not catch on sharp parts of garments, is resistant to Velcro and does not mildew. The quality material is complemented by flat seams and detailed workmanship with valuable embroidery.
Functional thermal insulation garment of high quality made of TOP knitted fabric - four-way elastic material, resistant to wear. It's designed for your sports, outdoor or work activities that you want to do even in cold weather or in weather where the temperature changes significantly. It will serve very well as an outerwear for moderately cold dry weather.
The face of the knitted fabric is smooth, it does not stick to dust and dirt, it does not absorb moisture. The reverse side of the knit is finely combed, creating millions of thermal insulation spaces to keep your body in optimal thermal comfort.
The robust polyamide fibre used is non-absorbent and wicks your sweat to the surface of the knit, ensuring thermal comfort for your body. Thanks to the combination of polyamide with a high percentage of Lycra, it is very flexible, does not bother with movement, adapts very well to the body. Polyamide fiber is very tensile, wear-resistant. These properties allow the product not to mildew and not to "stick" to Velcro Velcro fasteners.
mADE IN CZ - Handmade in the Czech Republic
Usage:
Suitable for: all outdoor activities, travelling and staying outdoors in cold weather
We recommend wearing this product as a second layer over antibacterial functional underwear in mild to cold weather (0 /15°C) with low physical activity or in very cold weather (-10 / -20°C) with increased physical exertion.
---
Maintenance:

Carefully follow the instructions on the labels of each product and treat them according to the symbols shown.
Use a washing bath at a temperature of max. 40°C (104°F), higher temperatures may damage the garments. Our materials are antibacterial and stain resistant, higher temperature is not necessary.If the garments are soiled with dust, do not postpone washing them, as dust damages the structure of the fibres.
It is recommended to wash garments reversed on the reverse side, their aesthetics will be preserved for a longer time.Wash them separately from other garments, their texture can be damaged by zippers and metal parts on other garments.
Use regular detergents, liquid detergents without fabric softener work best.Do not leave the laundry soaked in detergent for a long time.Do not use fabric softener. The fabric softener forms a film on the individual fibres, hindering the antibacterial function and clogging the capillary system for sweat removal.
Dry clothes hanging loose; they dry quickly due to their non-absorbency; do not use a dryer or other heating elements.
The materials used to make our garments do not wrinkle, so ironing is not necessary.
---
Numbering and sizing - men's
| | | | | | | | | | |
| --- | --- | --- | --- | --- | --- | --- | --- | --- | --- |
| Numbering (CZ) | 38/40 | 42/44 | 46/48 | 50/52 | 54/56 | 58/60 | 62/64 | 64/66 | 66/68 |
| Mark | XS | S | M | L | XL | XXL | 3XL | 4XL | 5XL |
| Body height (cm) | 160-165 | 165-170 | 170-175 | 175-180 | 180-185 | 185-190 | 190-195 | 190-195 | 190-195 |
| Chest circumference (cm) | 75-82 | 83-90 | 91-98 | 99-106 | 107-114 | 115-122 | 123-130 | 131-138 | 139-146 |
| Waist circumference (cm) | 65-72 | 73-80 | 81-88 | 89-96 | 97-104 | 105-112 | 113-120 | 121-128 | 129-136 |
| Seat circumference (cm) | 77-84 | 85-92 | 93-100 | 101-108 | 109-116 | 117-124 | 125-132 | 133-139 | 140-146 |
Material
TOP - 235g/m2 - 86% polyamide, 14% elastane
Zip
Half Zip and Zip pockets
Series
TOP - 2. cold weather layer
Origin
Handmade in the Czech Republic