SILUET T-shirt - women .XS .black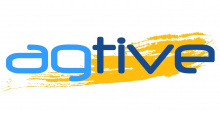 Description and parameters
SILUET T-shirt - women
NANO AGTIVE® SILUET short-sleeved T-shirt for all activities offers flexible and snug coverage of the shoulders, arms, abdomen and chest and great antibacterial properties. The certainty of protecting the upper shirt from sweat. The extended length holds well. # functional | antibacterial | quick drying | no ironing | dirt resistant #
The anatomically designed and close-fitting T-shirt will keep your body in thermal comfort. The cut is maximally adapted to the curves of the body, it holds its shape and silhouette well. It is made of fine polypropylene knits containing silver nanoparticles. The defined method of knitting adds functional properties. It wicks away sweat, guarantees optimal thermal comfort during sports, work and leisure, but also comfortable travel and a feeling of cleanliness for a long time.
Functional underwear for your comfort and convenience in any weather and any physical activity or travel, work, to society.
The fine polypropylene fiber used is non-absorbent, which draws your sweat to the surface of the knitwear, does not get cold on the skin and ensures thermal comfort for your body. The active ingredients of nanoAg, ie silver nanoparticles, are contained in the entire volume of the fiber, are safe, do not irritate your skin and do not cause allergies.
Silver actively reduces the growth of bacteria and thus provides permanent and long-term protection against bacteria, viruses and odors.
Use:
Suitable for: casual wear, sports activities, travel and all other activities performed throughout the year, designed for underwear under functional clothing, but also under clothing at work, office and when traveling.
We recommend dressing this product as the first layer every day - in any weather and any physical activity.
Material
SILUET - 165g/m2 - 92% polyester Ag+, 8% elastan
Line
SILUET - flexible and close-fitting
Norm
Oekotex Standard 100 certifikate, test AATCC TM 100: 2012 antibacterial, ISO 18184: 2019 antiviral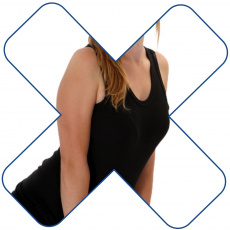 Women's undershirts and camisoles
Functional antibacterial tank tops and camisoles for ladies
Elastic and light functional underwear for all active women. Fine bacteriostatic polyester microfiber is complemented by elastic Lycra. Thanks to its flexibility and sophisticated cut, it snaps close to the skin, wicks away sweat and keeps your body in optimal thermal comfort. The anatomical cut slightly shapes the figure while maintaining the breathability of the knit. It is designed for underwear under all types of functional clothing. It will accompany you in all your activities in sports, work, leisure and also on your travels, where its features stand out the most.
Comfortable and light material for the most discreet parts of your body. It is resistant to mechanical wear, nanoparticles actively destroy bacteria and prevent the formation of odors. The sum of the properties predetermines it for every day ... After use, it is not necessary to wash the product immediately, which you will appreciate the most on your business or leisure trips.