NANO scarf multifunctional .grey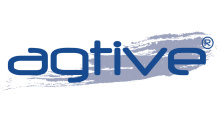 Description and parameters
NANO scarf multifunctional
AGTIVE® multifunctional scarf (tube neck) with a wide range of uses and excellent antibacterial properties.You can wash it repeatedly without losing its properties.
Anatomically
designed and fitting
garments and accessories for men, women and children. The cut is maximally adapted to the shape of the body,
holding the shape and silhouette
well. It is made of knitted fine polypropylene containing silver nanoparticles. It
wicks away sweat
, ensuring optimal
thermal comfort
during sports, work and leisure, but also comfortable travel and a
feeling of cleanliness
for a long time.
Functional scarf for all of you who like sports and physical activities or traveling. Also suitable for all outdoor physical activities, trips or walks.
The fine NanoAgent fibre used is non-absorbent, thus wicking your sweat to the surface of the knit, not cooling on the skin and providing thermal comfort to your body. The active ingredients, i.e. silver/zinc ions, are contained in the entire volume of the fibre, are safe, do not irritate your skin and do not cause allergies.
Nanoparticles - silver/zinc ions contained directly in the fibres of the polypropylene/polyester knit provide permanent protection against bacteria and viruses.
The silver/zinc actively reduces the growth of bacteria and thus provides permanent and long-lasting odour protection.
You don't have to wash our products after each use and thus you actively contribute to the protection of the environment :)
mADE IN CZ - Handmade in the Czech Republic
---
Material used NanoAgent
85% - 100% polypropylene
85% - 100% polyester, micropolyester
0% - 15% elastane
possible admixtures to complement the properties of the knitted fabric:
0% - 20% merino wool
0% - 50% cotton
It contains nanoAg - nanoparticles of silver or nanoZn - nanoparticles of zinc and therefore permanent and irreversible protection against bacteria and subsequent odour.It will keep you feeling clean for a long time.
We are involved in the development of new variants and then new products for ever more sophisticated garments and accessories.  
Technical details:
It also actively kills resistant bacteria and thus prevents odour formation. It is made of pleasant and lightweight material, dries quickly and resists staining. The material is 9 times stronger than cotton, making it resistant to mechanical wear. The use of flat seams and overall high quality workmanship gives the linen a high durability and utility value. No need to wash after every use - so it saves you time and your wallet.
actively kills even resistant bacteria
prevents odour formation
close-fitting anatomical cut
non-pressing flat seams
comfortable and lightweight material
wicks away sweat and doesn't get cold
quick-drying and dirt-resistant
resistant to mechanical wear
9 times stronger than cotton
high durability and utility value
no need to wash after each use
---
Usage:
Suitable for: casual wear, sporting activities, travel and all other activities throughout the year, designed to be worn under functional clothing, but also under clothing at work, in the office and when travelling.
We recommend wearing NanoAgent products as a first layer every day - in any weather and for any physical activity.
Material
100~180g/m2 - >50% polyester, >40% polypropylene Ag+, <10% elastane
Standard
CSN EN 14683 + AC, tested by ISO 10993-5, CE certified
Substance
silver phosphate glass, CAS: 308069-39-8
Origin
Handmade in the Czech Republic
NANO scarf multifunctional