NANO CLEANER : agtive TOTALL+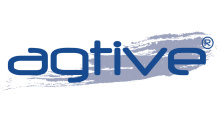 Description and parameters
NANO CLEANER : agtive TOTALL+
NANO CLEANER : agtive® TOTALL+
Professional, highly effective and unique cleaning and maintenance product. Easily, quickly and conveniently removes dirt, oil and grease from the surface. The nanopolymer content protects the surface from dirt, water and UV radiation.
Provides highly effective cleaning and removal of biological contaminants, mineral and synthetic fats and oils, removes stuck-on dirt, silicone petroleum jelly and more.
Application:
Spray agtive® NANO CLEANER with a spray bottle on the soiled area. Leave the active foam on for 3-5 minutes, scrub heavily soiled areas and rinse with water. In case of very heavy contamination, repeat the procedure.
Ingredients:
<5% anionic surfactants, <5% non-ionic surfactants, <5% EDTA and its salts.
Table of Contents:
500ml
---
Suitable for cleaning:
Kitchen:grease stains, oven, ceramic hob, fridge, cooker hood, burnt dirt, sink, taps and more
Bathroom and toilet:dirt in joints, sink, bathtub, shower, toilet, faucet, darkened plastic
Car, moto, bike:grease, dirt, wheels, chains, interior
Office:desk, darkened plastic, computer, keyboard, mouse
Household:furniture, windows, blinds, tools
Garden:wooden and plastic garden furniture, garden equipment, bird droppings, swimming pool, barbecues and fireplaces
---
Series
NANO CLEANER - nanocosmetics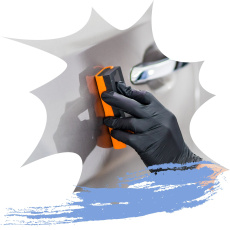 agtive® NANO CLEANER cleaning and maintenance products
Professional, highly effective, surface-friendly and fully biodegradable. 
Easily, quickly and conveniently removes dirt, oil and grease. Thanks to nanoparticles so small that they penetrate into microscopic cracks and folds on the surface, they dissolve and loosen deposited dirt.
Effective cleaners for the home, garden, car, motorcycle, bike, fireplace, grill, kitchen and bathroom...
Free of poisonous, carcinogenic and toxic substances, without synthetic dyes.
Protection against soiling
Restores tarnished surfaces
Creates a metallic metallic shine
Creates an anti-static film
Significantly facilitates subsequent cleaning
Simple and easy application
PREPARING ...

NANO CLEANER : agtive TOTALL+