MERINO underpants long .women .XS .black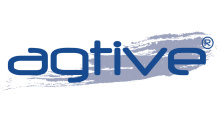 Description and parameters
MERINO underpants long .women
NANO AGTIVE® MERINO functional long underwear will keep you warm even in very cold weather even if you do not do any physical activity. # functional | antibacterial | merino | quick drying | non-iron | stain resistant #
Wear warm. the material used combines two very important requirements for keeping our body warm in very cold weather - the bottom layer made of polypropylene fibre immediately draws sweat away from the skin and the top layer made of fine merino wool yarn ensures the necessary thermal comfort. merino wool in particular has an excellent ability to insulate the heat generated. It finds a use when you want to stay warm even though you don't do a lot of physical activity.
Functional underwear for sports, physical activities in cold weather or motorcycle travel when temperatures fluctuate more, for example in spring and autumn. Also suitable for all light outdoor activities, hikes or walks in the woods, hunting and fishing.
The fine polypropylene fibre used on the underside of the knit is non-absorbent, thus wicking your sweat to the surface of the knit, not cooling on the skin and helping to provide thermal comfort to your body. The active ingredients, i.e. silver ions, are contained in the entire volume of the fibre, are safe, do not irritate your skin and do not cause allergies. Silver actively reduces the growth of bacteria and thus provides permanent and long-lasting protection against odour.
The second layer, made of fine merino wool, serves as thermal insulation. This underwear is therefore a suitable choice for very cold and frosty weather.
Our products do not need to be washed after each use and thus actively contribute to environmental protection. :)
---
Maintenance:

Carefully follow the instructions on the labels of each product and treat them according to the symbols shown.
Use a washing bath at a temperature of max. 40°C (104°F), higher temperatures may damage the garments. Our materials are antibacterial and stain resistant, higher temperature is not necessary.If the garments are soiled with dust, do not postpone washing them, as dust damages the structure of the fibres.
It is recommended to wash garments reversed on the reverse side, their aesthetics will be preserved for a longer time.Wash them separately from other garments, their texture can be damaged by zippers and metal parts on other garments.
Use regular detergents, liquid detergents without fabric softener work best.Do not leave the laundry soaked in detergent for a long time.Do not use fabric softener. The fabric softener forms a film on the individual fibres, hindering the antibacterial function and clogging the capillary system for sweat removal.
Dry clothes hanging loose; they dry quickly due to their non-absorbency; do not use a dryer or other heating elements.
The materials used to make our garments do not wrinkle, so ironing is not necessary.
---
Numbering and sizing - women's
| | | | | | | | | | |
| --- | --- | --- | --- | --- | --- | --- | --- | --- | --- |
| Numbering (CZ) | 30/32 | 34/36 | 38/40 | 42/44 | 46/48 | 50/52 | 52/54 | 54/56 | 56/58 |
| Mark | XS | S | M | L | XL | XXL | 3XL | 4XL | 5XL |
| Body height (cm) | 160-164 | 164-168 | 168-172 | 172-176 | 176-180 | 180-184 | 184-188 | 184-188 | 184-188 |
| Chest circumference (cm) | 71-78 | 79-86 | 87-94 | 95-102 | 103-110 | 111-118 | 119-126 | 127-134 | 135-142 |
| Waist circumference (cm) | 53-60 | 61-68 | 69-76 | 77-84 | 85-92 | 93-100 | 101-108 | 109-116 | 117-124 |
| Seat circumference (cm) | 81-88 | 89-96 | 97-104 | 105-112 | 113-120 | 121-128 | 129-136 | 137-144 | 145-152 |
Series
TERMO - for cold weather
Material
MERINO - 230g/m2 - 54% Merino wool, 21% polyester, 21% lyocell, 4% polyamide
Standard
Oekotex Standard 100 certification, AATCC TM 100:2012 antibacterial test, ISO 18184:2019 antiviral
Origin
Handmade in the Czech Republic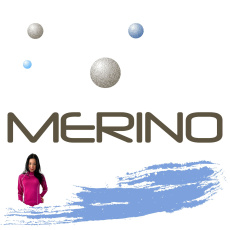 agtive® MERINO - functional clothing for very cold weather
Dress warmly... This product line combines two very important requirements to keep our body warm in very cold weather - the combination of materials in the knit constructed with higher grammage filling the knit profile with small air spaces bringing thermal insulation and the high proportion of fine merino wool will ensure the necessary thermal comfort. Merino wool in particular has an excellent ability to insulate the heat generated. You will find a use for MERINO wherever you need to stay warm even if you do not engage in high physical activity.
Underwear with excellent thermal insulation properties thanks to the combination of warm merino wool, polyester and other additives. It will find its place wherever there is no possibility of physical activity and in very cold weather. Distinctive anatomical design and non-pressing flat seams enhance user comfort.
Suitable for: extreme skiing, winter motorcycle travel, cold weather work activities, hunting and fishing, winter sports and trekking, winter hiking and being outdoors in winter and very cold weather.
Material used:
Made of nanoagent MERINO 230g/m2 (54% Merino wool, 21% polyester Thermo°Cool, 21% lyocell Tencel® C, 4% polyamide)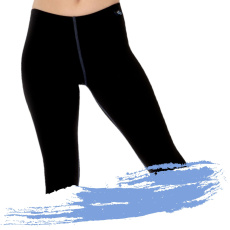 Women's underpants
Functional antibacterial underpants for ladies
Stretchy and lightweight functional underwear for all active women.Fine bacteriostatic polyester microfiber is complemented by elastic Lycra. Thanks to its flexibility and sophisticated cut, it clings closely to the skin, wicks away sweat and keeps your body in optimal thermal comfort. The anatomical cut slightly shapes the figure while maintaining the breathability of the knit.It is designed to be worn under all types of functional clothing. It will accompany you in all your activities in sport, work, leisure and also on your travels, where its features are most prominent.
Comfortable and lightweight material for the most delicate parts of your body. It is resistant to mechanical wear, the nanoparticles actively destroy bacteria and prevent odours. The sum of its characteristics makes it a perfect choice for every day... After use, the product does not need to be washed immediately, which you will appreciate most on your business or leisure trips.
MERINO underpants long .women