Magnetotherapy belt .S .blue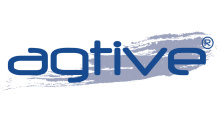 Description and parameters
Magnetotherapy belt
MAGNITEX MAGNETOTHERAPY TAPES
The creation of these magnetotherapeutic tapes involved a number of Czech top experts, both with extensive experience in the field of permanent magnets, as well as with a wide overview and experience in the application of special textile materials.
This product of the new generation of magnet therapy devices - hybrid composites, uses a permanent magnet and multifunctional fabric to relieve chronic pain. The permanent magnet used in this product is characterized by a permanent magnetic field with an intensity of up to 5000 Gauss.
FEATURES
new product using the effects of magnetotherapy - a natural non-invasive physiotherapy method using the biological effects of magnets, which is one of the oldest forms of physical therapy
a proven remedy to relieve joint problems, tension and chronic pain, joint stiffness and to improve joint mobility
based on a properly targeted and effective combination of the effects of a very strong permanent magnet and specific structures of multifunctional textiles
easy application of the tapes
inexpensive, non-invasive, non-addictive method with no proven negative side effects

CONSTRUCTION
spacer layer - fabric made of conductive silver-plated fibres prevents the magnetic field from acting outside the application area
top layer of the tape - reinforcing reinforcing fabric made of pure cotton with a special surface treatment
bottom layer of the tape - knitted fabric, that is in direct contact with the human body, providing excellent thermoregulation properties as well as the flexibility needed for perfect adhesion of the tape at the application sites
SIZE CHART
| | | |
| --- | --- | --- |
| S | 14-16 cm | |
| M | 16-20 cm | |
| L | 20-36 cm | can be used on the ankle, knee, elbow |

DEVELOPED AND SUITABLE FOR
people with joint problems, stiffness and limited joint mobility
improving fitness after injury or arthritis
CONTRAINDICATIONS
Pregnant women, people with cancer and people with pacemakers or people with chronic heart disease should consult their doctor about using this product.