GEM Tape Remover .50 ml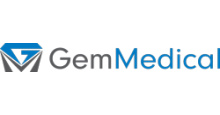 Description and parameters
GEM Tape Remover
Gentle Tape Remover
With the new tape remover, you will no longer look like you are peeling off the skin with the tape. You peel off the caps with a smile and without pain.The unique formula of the remover takes care of your skin right away.
Main advantages
NO PAIN - The remover painlessly removes kinesiology tape and acrylic adhesive residue from the skin without the appearance of suffering.
SOOTHING - The remover takes care of your skin with herbal extracts that soothe, regenerate and nourish.
GENTLE - No harmful substances, no perfume and does not leave a greasy film on the skin.
It is suitable for children and pregnant women. 

Using
Shake thoroughly before use and then apply to the kinesiology tape. Spread the remover over the tape and leave it on briefly. Then gently peel the tape off the skin. After 20 minutes, apply another tape to the area.
Storage
at room temperature
store in the dark
Note: If you have very sensitive skin, we recommend testing on a small area of skin first.
Instructions and details can be found in the menu Info / About Tapestry