GEM Grid Tape Cross - grid mix .beige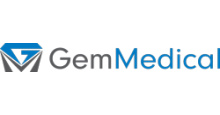 Description and parameters
GEM Grid Tape Cross - grid mix
GEM GRID Tape
With the Grid Tape you will discover how easy it is to use and quick to help. The GEM GRID tape is a non-elastic, grid-shaped tape, suitable for painful areas anywhere on the body, to affect trigger points in muscles and acupuncture points.These mesh tapes reduce pain, promote good blood and lymph circulation, thanks to which swelling or hematomas subside faster. 
Main advantages
EASY TO USE - Simple application, no cutting. Just peel and stick to the affected area.
NO RESTRICTIONS - With the grid glued on, there are no restrictions. The Tejp can withstand the stress of sports, swimming, sauna, whirlpool or even frequent dressing.
FEATURES - The cap is waterproof, breathable, non-elastic and latex-free! The hypoallergenic adhesive is also suitable for children and sensitive skin. 
STORABILITY - You can carry the grids with you at all times and they are a quick help to have on hand.
Contents of the package
small size 21 x 27 mm - 45pcs
medium size 28 x 36 mm - 30pcs
large size 44 x 52 mm - 20pcs
The use of mesh tapes
The use of grids is wide and you can use them for example on:
headache,
mosquito bites,
insomnia problems,
wrist pain,
stuffy nose,
swelling
Application
The mesh tape is applied to the so called trigger points, acupuncture points and pain points. 
Parameters
Material: silk fabric
Size: 45pcs (21 x 27 mm), 30pcs (28 x 36 mm), 20pcs (44 x 52 mm)
Properties: breathable, hypoallergenic, waterproof
Pain point: Neck, Legs, Hands, Special/Other, Back, Pre & Postpartum Women
Instructions and details can be found in the menu Info / About Tapestry
Material
SILK FABRIC - silk fabric
GEM Grid Tape Cross - grid mix