ALFA OMEGA Aladent
Description and parameters
ALFA OMEGA Aladent
The toothpaste protects the oral cavity, has a preventive effect and fights against bacteria, prevents bleeding gums.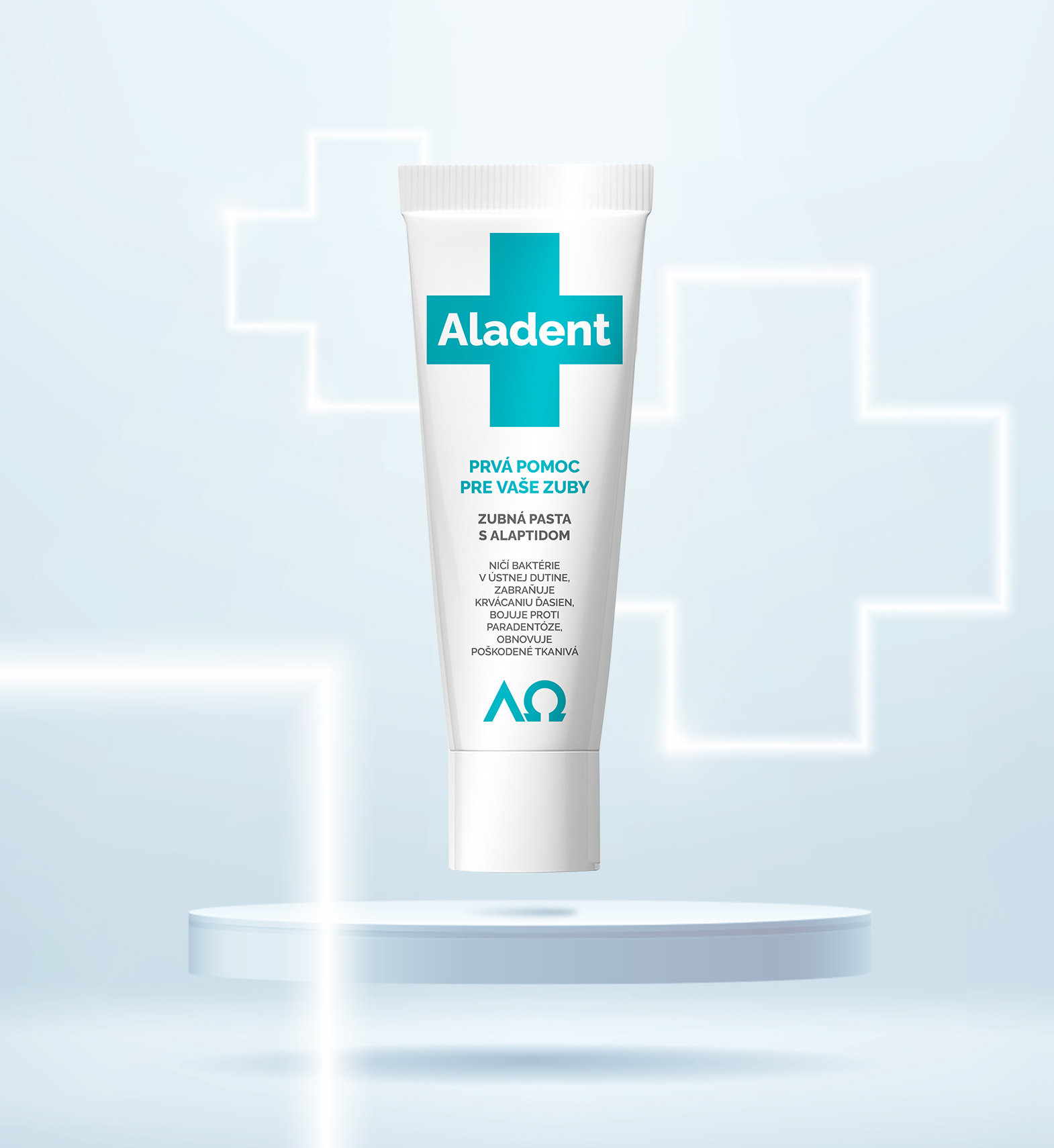 ΑΩ Aladent application
destroys bacteria in the oral cavity
prevents bleeding gums
fights against periodontal disease
regenerates damaged tissues
---
ΑΩ Aladent contains these active ingredients
| | | |
| --- | --- | --- |
| | | |
| ALAPTID | ZINC | KAYEPUT OIL |
| A neuropeptide with a unique regenerative effect helps in the fight against periodontal disease and effectively heals damaged tissues of the oral cavity | It has soothing and healing effects on the gums. | It supports the body's defenses. It has anti-inflammatory and disinfectant effects. |
---
Alaptid
A biologically active substance, the uniqueness of which lies in the ability to quickly regenerate the skin, restore damaged cells and stimulate collagen formation.
It is an unsurpassed regenerative component, without side effects.
It supports the production of collagen
Suppresses allergy and allergic reactions
It supports the healing of wounds after surgical interventions
Regenerates skin, hair and nails
It slows down aging
Restores the skin after burns
It revitalizes the organism
It helps with skin diseases and bedsores
---
Ingredients:
ALAPTID, KAOLIN, THAUMATIN, ZINC, CAJEPUT OIL, CLOVE OIL, MINT OIL
---
Dosage:
Use min. 2 times a day for routine care of the teeth and oral cavity.
Package contents: 75 ml
---
Warning: Do not use the product for children under 3 years of age. The cosmetic product should be stored in a dry and cool place, away from direct sunlight and moisture. Keep the product closed.
---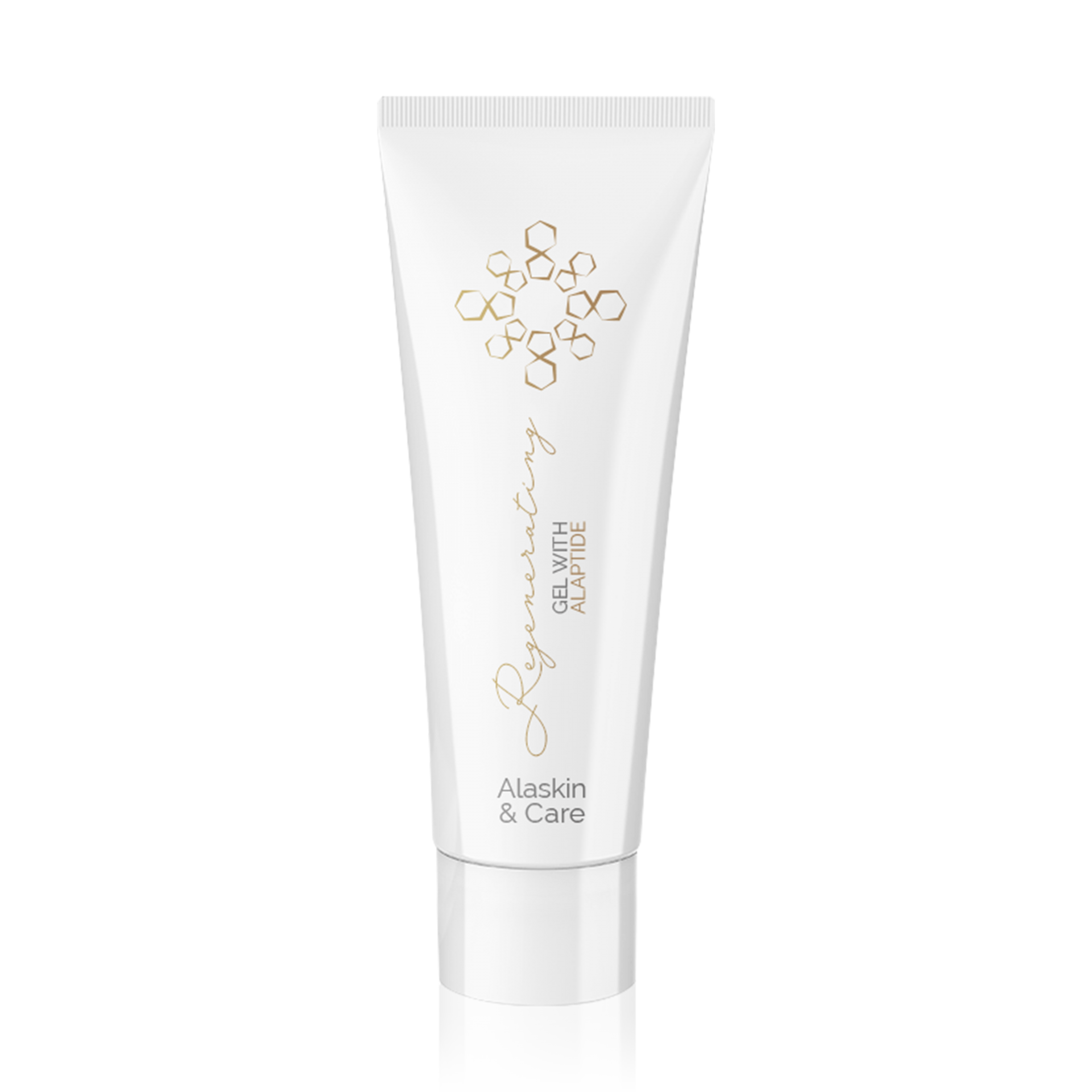 It may happen that we deliver the product to you in the old packaging.
You may have met the ΑΩ Aladent product under the name Toothpaste with alaptide.
Only the packaging has changed. The composition and functionality of the products remain of the highest quality.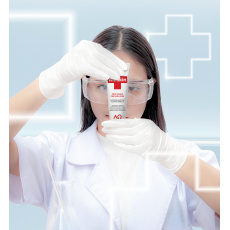 ALFA OMEGA for your skin
AΩ Cosmetics
Developed in laboratories, it comes directly to you. We offer cosmetics with the unique bioactive substance alaptid.