TERMO T-shirt - men .XS .black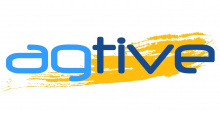 Description and parameters
TERMO T-shirt - men
NANO AGTIVE® TERMO functional t-shirt will keep you warm even in very cold weather, even if you do not engage in any physical activity. # functional | antibacterial | merino wool | quick drying | no ironing | dirt resistant #
Dress warmly. This product line combines two very important requirements to keep our body warm in very cold weather - the polypropylene fiber backsheet immediately wicks sweat away from the skin and the merino wool yarn topsheet provides the necessary thermal comfort. Merino wool has an excellent ability to insulate the heat generated. For Bearer, you can find work wherever you need to stay warm, even if you don't exert high physical activity.
This functional underwear is for those of you who like sports, physical activity in cold weather or traveling on a motorcycle when temperatures change, for example in spring and autumn. Also suitable for all light physical activities in nature, trips or walks in the forest, hunting and fishing.
The fine polypropylene fiber used on the underside of the fabric is non-absorbent, wicking your sweat to the surface of the fabric, not getting cold on the skin and helping to ensure thermal comfort for your body. 
The second layer of fine merino wool fills the function of thermal insulation. This linen is therefore a good choice for very cold and frosty weather.
---
Use:
Suitable for: extreme skiing, traveling on a motorcycle, working in a cool warehouse and hall environment, hunting and hunting, fishing, winter sports and trekking, winter hiking and all other outdoor activities in winter and very cold weather
We recommend that this product be worn as a first layer under non-absorbent thermal insulation layers in cold weather (0 / -10 °C) at low physical activity or in very cold weather (-10 / -30 °C) at increased physical exertion.
Line
TERMO - to cold weather
Material
TERMO - 230g/m2 - 54% Merino wool,  21% polyester, 21% lyocel, 4% polyamid
Norm
Oekotex Standard 100 certifikate, test AATCC TM 100: 2012 antibacterial, ISO 18184: 2019 antiviral