REVIVE sports shirt short sleeve .men .S .black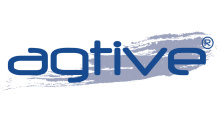 Description and parameters
REVIVE sports shirt short sleeve .men
REVIVE sports shirt with wide use of recycled material.
ECO Respect - sustainable to resources, responsible to nature
Leisurewear.A little fashionable, a little sporty, but mostly comfortable.
certified recycled polyester Micro fleece
quick drying material
ideal for sports and physical activities
loose fit with side seams
flat shoulder seams
narrow neckline hem made of top material
inner part of the neckline secured with tape made from the top material
decorative stitching
---
Maintenance:

Carefully follow the instructions on the labels of each product and treat them according to the symbols shown.
Use a washing bath at a temperature of max. 40°C (104°F), higher temperatures may damage the garments. If the garments are soiled with dust, do not postpone washing them, as dust damages the structure of the fibres.
It is recommended to wash garments reversed on the reverse side, their aesthetics will be preserved for a longer time.Wash them separately from other garments, their texture can be damaged by zippers and metal parts on other garments.
Use regular detergents, liquid detergents without fabric softener work best.Do not leave the laundry soaked in detergent for a long time.Do not use fabric softener. The fabric softener forms a film on the individual fibres, hindering the antibacterial and ventilation function and clogging the capillary system for sweat removal.
Dry clothes hanging loose; they dry quickly due to their non-absorbency; do not use a dryer or other heating elements.
---
Numbering and sizing - men's
| | | | | | | | | | |
| --- | --- | --- | --- | --- | --- | --- | --- | --- | --- |
| Numbering (CZ) | 40/42 | 44/46 | 48/50 | 52/54 | 56/58 | 60/62 | 64/66 | - | - |
| Mark | XS | S | M | L | XL | XXL | 3XL | 4XL | 5XL |
| Body height (cm) | 168 | 172 | 176 | 180 | 184 | 188 | 192 | 196 | 200 |
| Chest circumference (cm) | 80-84 | 88-92 | 86-100 | 104-108 | 112-116 | 120-126 | 132-138 | 144-150 | 156-162 |
| Waist circumference (cm) | 68-72 | 76-80 | 84-88 | 92-96 | 100-104 | 108-114 | 120-126 | 132-138 | 144-150 |
| Neck circumference (cm) | 34-35 | 36-37 | 38-39 | 40-41 | 42-43 | 44-45 | 46-47 | 48-49 | 50-51 |
Standard
Oekotex Standard 100 certification, Intertek 149203-Global Recycled Standard
Series
REVIVE - ECO respect - made from recycled materials
Material
REMIPO - 140 g/m2 - 100% recycled micro polyester
Origin
MALFINI® / MALFINI Premium® / Piccolio® / RIMECK®
REVIVE sports shirt short sleeve .men