PROTTON shirt short sleeve .women .XS .black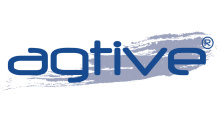 Description and parameters
PROTTON shirt short sleeve .women
Cotton coloured PROTTON T-shirt with a wide range of uses in traditional material.
Leisurewear.A little fashionable, a little sporty, but mostly comfortable.
slightly fitted cut with side seams
narrow neckline in 1:1 rib knit with 5% elastane
inner part of the neckline secured with a tape made of top material
shoulder seams reinforced with tape
silicone finish
---
Maintenance:

Carefully follow the instructions on the labels of each product and treat them according to the symbols shown.
Use a washing bath at a temperature of max. 40°C (104°F), higher temperatures may damage the garments. If the garments are soiled with dust, do not postpone washing them, as dust damages the structure of the fibres.
It is recommended to wash garments reversed on the reverse side, their aesthetics will be preserved for a longer time.Wash them separately from other garments, their texture can be damaged by zippers and metal parts on other garments.
Use regular detergents, liquid detergents without fabric softener work best.Do not leave the laundry soaked in detergent for a long time.Do not use fabric softener. The fabric softener forms a film on the individual fibres, hindering the antibacterial and ventilation function and clogging the capillary system for sweat removal.
Dry clothes hanging loose; they dry quickly due to their non-absorbency; do not use a dryer or other heating elements.
---
Numbering and sizing - women's
| | | | | | | | |
| --- | --- | --- | --- | --- | --- | --- | --- |
| Numbering (CZ) | 30/32 | 34/36 | 38/40 | 42/44 | 46/48 | 50/52 | 52/54 |
| Mark | XS | S | M | L | XL | XXL | 3XL |
| Body height (cm) | 160-164 | 164-168 | 168-172 | 172-176 | 176-180 | 180-184 | 184-188 |
| Chest circumference (cm) | 76-80 | 84-88 | 92-96 | 100-104 | 110-116 | 122-128 | 134-140 |
| Waist circumference (cm) | 61-65 | 69-73 | 77-81 | 85-89 | 95-101 | 107-113 | 119-125 |
| Seat circumference (cm) | 84-88 | 92-96 | 100-104 | 108-112 | 116-120 | 125-130 | 135-140 |
Standard
Oekotex Standard 100 certification
Series
PROTTON - leisurewear: fashionable sporty comfortable
Material
PROTTON - 200 g/m2 - 95% cotton, 5% elastane
Origin
MALFINI® / MALFINI Premium® / Piccolio® / RIMECK®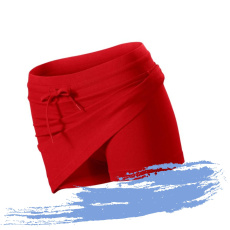 Leisurewear. A little fashionable, a little sporty, but mostly comfortable.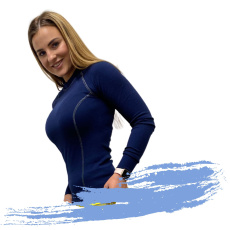 Functional clothing for ladies and ladies
AGTIVE antibacterial clothing creates a warm feeling in cold weather and a cool feeling in warm weather thanks to the nanoagent material. They wick away sweat and thus contribute to a comfortable feeling even in the warmer months. In winter, it forms a protective layer as a first layer under overalls, shirts or workwear. They keep your body dry and the environment odor-free. In summer, they don't form visible sweat maps and are therefore destined for anywhere you want to look fresh at all times. You will be delighted by their easy maintenance, non-tarnishing finish and colour fastness...
AGTIVE products are distinguished by their sophisticated knit structure and the addition of other types of fibres such as elastane and Merino wool, which complement their exceptional properties.
Choose from the basic ranges:
COOL : for mild and warm weather
PRO : for professional use in variable weather conditions
GOLF : for comfort and pleasure
SILUET : underwear useful all year round
SPORT : sporty and colourful for active days all year round
TOP : sweatshirts, vests, trousers as a second layer for cold weather
Functional sportswear made of traditional materials without antibacterial nanoparticles can be found in the ranges:
PROTTON: Cotton sports colour classic
REVIVE: made from recycled materials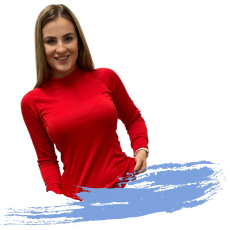 Women's short-sleeved shirts, long-sleeved shirts, polo shirts
Functional antibacterial t-shirts for women
The agtive® T-shirts are especially suitable for outdoor sports or increased physical activity, as well as for comfortable travel and heavy work and other loads.
Effective bacteriostatic substances are contained in the entire volume of the fiber, are safe, do not irritate your skin and do not cause allergies. 
The use of flat seams and overall high quality workmanship gives the linen a high durability and utility value. No need to wash after every use - so it saves you time and your wallet.
PROTTON shirt short sleeve .women