LIVEGOOD doplňky stravy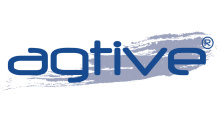 Description and parameters
LIVEGOOD doplňky stravy
Committed to helping people, LiveGood brings you the most advanced nutritional supplements on the market, made with only the purest, highest quality, results-driven ingredients on the planet, without the expensive price premiums of other companies.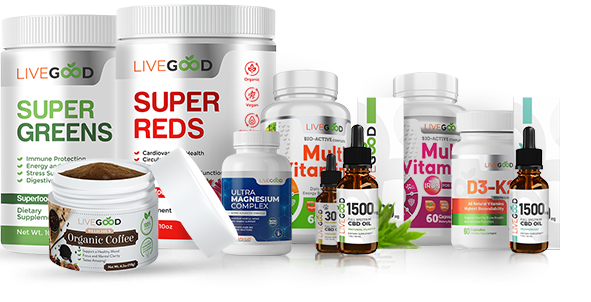 Bioactive Complete Multivitamin for Men
Bioactive Complete Multivitamin with Iron for Women
Vitamin D3 and K2
Ultra Magnesium Complex : Magnesium
Complete Plant-Based Protein : Complete Plant Protein
Essential Aminos : Essential Amino Acids
Organic Super Greens
Organic Super Reds
Organic Coffee : Organic Coffee
CBD Oil : CBD Oil
CBD Oil - For Pets : CBD Oil - For Pets
Factor4 - Advanced Inflammation Management : Factor 4 - Advanced Inflammation Management
---
LIVEGOOD products and system will change your life !
The most powerful system in the industry
Products that sell themselves
A generous compensation plan
Life-changing results
Free registration with the option to opt-out at any time.It will allow you to order products at discounted prices.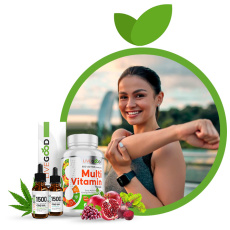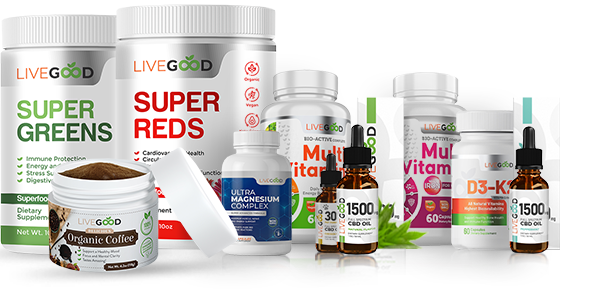 LIVEGOOD products and system will change your life !
The most powerful system in the industry
Products that sell themselves
A generous compensation plan
Life-changing results
A successful American company that was founded in 2021.
Right now, he is starting a new marketing model that gives absolutely everyone the opportunity to make money.
So even solitary people without the need to create their own network. No need to register anyone directly.
Even without the obligation to purchase the company's products.
Free registration with the option to unsubscribe at any time.
It will allow you to order products at discounted prices.
You can become an active member and earn a passive income with a payout every month.
Full access to all available tools and training can help you share products, build your team and generate high active income.
After a simple, non-binding registration, you will receive an email with a visible link, which you can click on and you will be able to go to your office on the website (you can also switch it to your language), go through everything about the project and the company and, most importantly, see how many other people from all over the world have automatically registered under you after your registration.
You will be taken to a page where you will see a countdown to the next position close - by this time you should have closed your position by buying it.
Click on "My Powerline" in the top menu and you will see more and more Pre-Enrollees and more and more PAID Members. 
If you decide to cooperate and earn, the cost at the beginning of the first month is 49.95 USD and then every month after that only 9.95 USD. USD per month. Or you can pay for the whole year with a 20% discount. You not only get an interesting passive income of up to 2047 USD per month, but also access to really big discounts, on quality products up to 75%. You do not have to purchase the products, but it is not a requirement.Payment is possible simply by credit card. Earnings are credited to the payout field of the set payout plan and can be withdrawn to a bank account, card, e-wallet or Bitcoin.
Commissions from the matrix - the main earnings for loners.
Once you register, you can see on your timer when you have until when to pay your membership and thus get your own business center, in a fast-paced matrix. As more people join LIVEGOOD each day, they are placed in a POD matrix of everyone already there, according to their registration date. So the sooner you pay your membership and lock in your position, the higher your position in the matrix will be. But if you don't pay your membership until your time in the office is up, the registered people you see there will be deleted and then new registrations will be added with the new timer.You will see the completed matrix after the positions are locked - that is, every Friday from 9:00 am.
If your monthly earnings are not enough and you want to earn more, you can recommend this project and company to other people. Not only will you help them, but you'll also get extra earnings and thus bigger paychecks.
---
The cost of membership is set at a fixed amount that just about everyone can afford, which is why LIFEGOOD has done so well and can pay its members without any problems. Nevertheless, we would like to point out the risks of investing on the internet and this type of project. Only invest amounts that you can afford. We are not a financial advisor and are sharing the above opportunity based on our own investment and experience.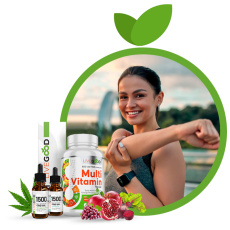 You can view the LIVEGOOD website in any language.
Choose your preferred language from Google.
---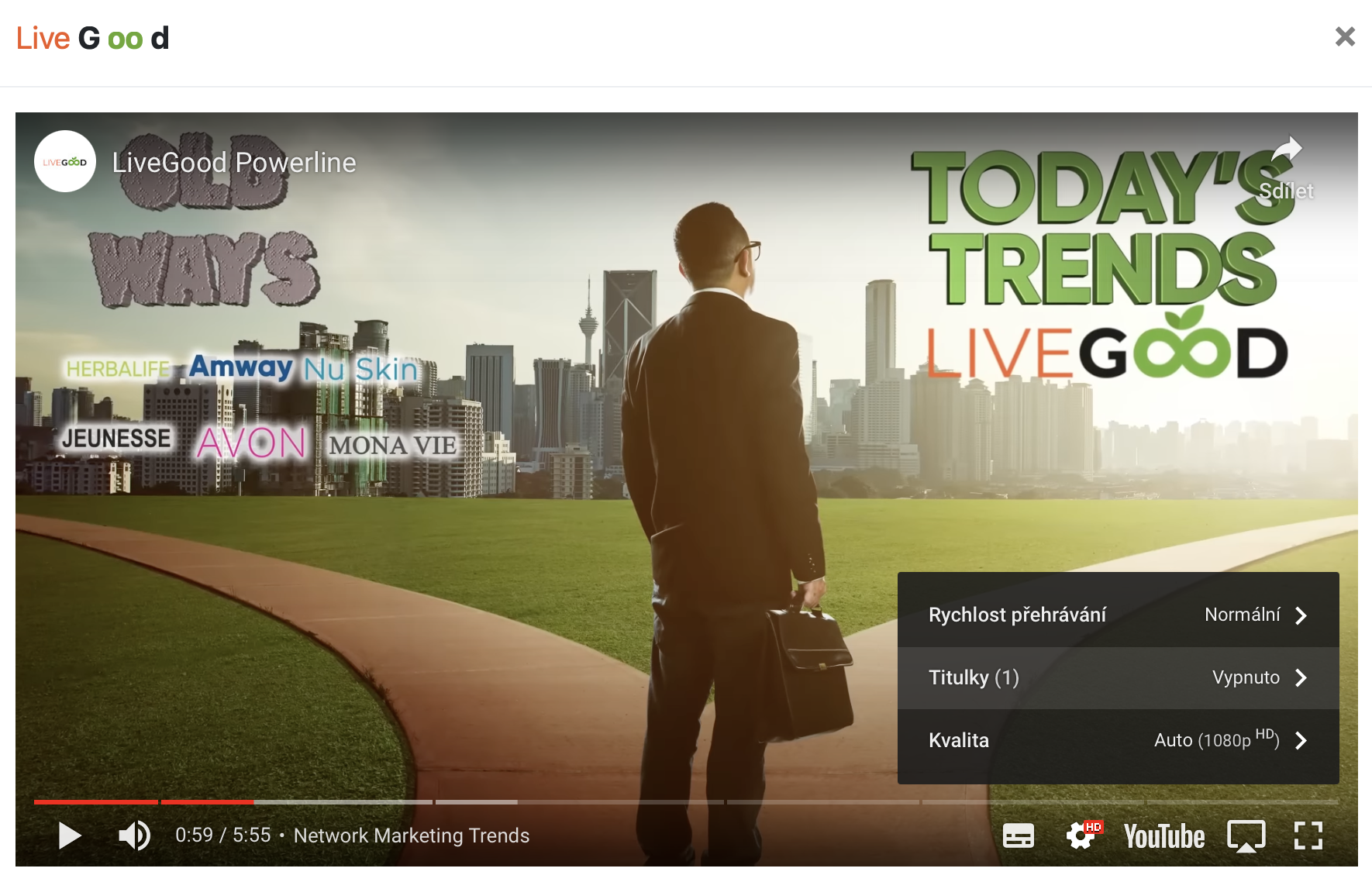 All LIVEGOOD videos are subtitled.
Turn them on and then select the language into which they should be translated.
---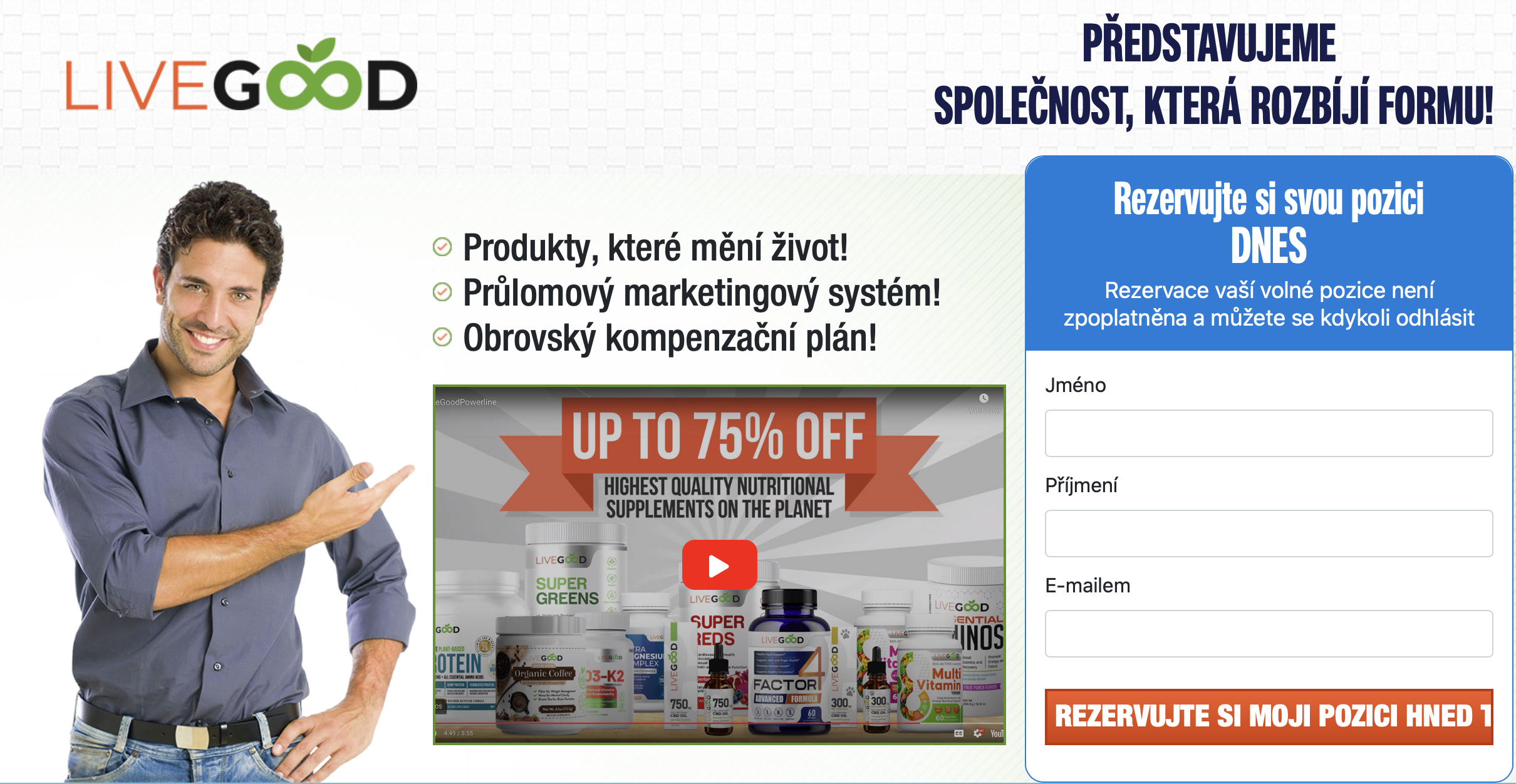 Registration is simple.
Fill in the first and last name (without hooks and commas - no accents).
Fill in your email address (it is recommended to use @gmail.com).
---

Registration (creation) of eWallet for automatic payment of commissions.
In the "My Earnings" menu, click on "Select payment option" and choose one of the options:
1. direct payment to a US account (for those with a US account)
2. Global eWallet
3. transfer to BitCoin wallet (just enter the BitPay key and you're set)
For Option 2 - Global e-wallet, you need to proceed as follows: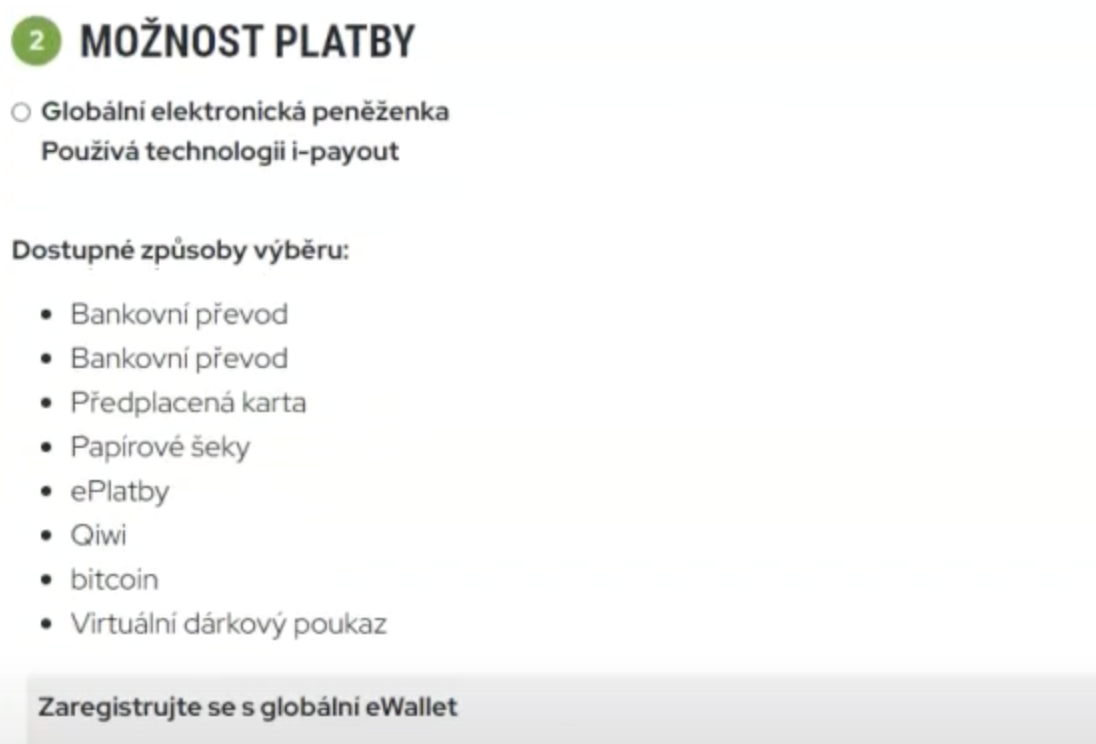 You fill in your details (without hooks and commas - no accents) and you will receive an activation link in your email to log in to your eWallet. Save the email with the link to eWallet for next time.
In eWallet you fill in all your details according to the form. You will select (and remember) a transaction PIN to confirm future transfers. To verify your account, upload your passport or ID. Finally, fill in the name in the document signature.
After checking the documents, the eWallet is activated. You can also control it using the NowWallet app on your mobile phone.
For transfers, you connect your current account or request a Prepaid Card to be sent.
Once your card arrives, you can enter it as a payment method for your LIVEGOOD account to pay for fees or product purchases.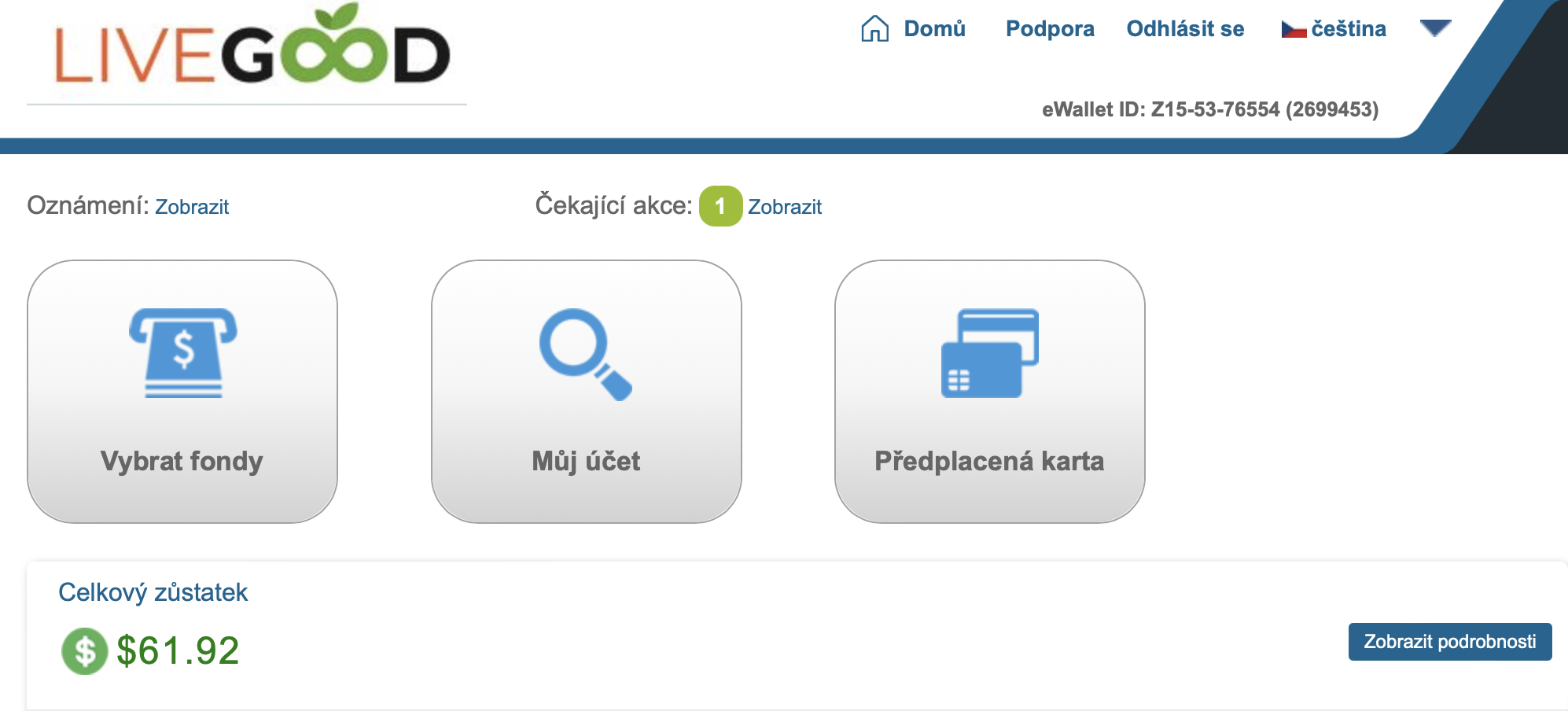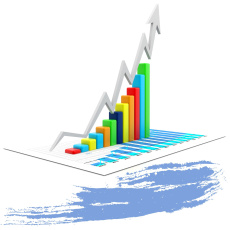 Quotes from articles about the best MLM companies 2022-2023:
1.
LiveGood is the most promising MLM company in the world for 2023. This brand new multi-level marketing will revolutionize the industry with its high quality nutritional products at low prices. This red hot network marketing company was recently founded by MLM legend Ben Glinsky, who has had tremendous success with several MLMs over the past decade. This brand new MLM also has network marketing veterans Ryan Goodkin and Lisa Goodkin in key leadership roles with the goal of maximizing growth for 2023. Nauder Khazan is a top network marketing coach and also in a director role. This new healthy MLM company has also brought in top network marketing recruiters and influencers such as Erik Christian Johnson and Misha Almira.
LiveGood is only $49 for the first month and $9.95 per month thereafter for a membership. You don't have to hire a downline and in 2023 you can earn up to $2,000 a month just from spillover. Earnings increase as your bottom line and matrix fill out over time. But recruiting and selling products are easy with this international MLM company because their high quality healthy dietary supplements and proprietary CBD products are so affordable! LiveGood members around the world are off to a great start with high morale, with over 30,000 joining in the first few months to February 2023!
2.
LiveGood is a brand new network marketing company that launched in late 2022 with massive growth potential in 2023 and beyond. LiveGood runs a "who's who" of network marketing success stories such as Ben Glinsky, Ryan Goodkin, Lisa Goodkin, Nauder Khazan and Erik Christian Johnson. They have already recruited top MLM experts to help grow the business quickly.
There is an unmistakable buzz about this new MLM business. In just a few months, LiveGood has become the fastest growing MLM company in the world with over 2,000 people joining daily. Early adopters and uplines are making a lot of money and countless people have already benefited from joining this new network marketing opportunity. LiveGood is now expanding into more countries and increasing its reputation as a top MLM opportunity. Simply put, LiveGood is the real deal and can be very good for your income.
LiveGood's CBD oil and nutritional supplement products are fairly priced or discounted compared to other MLMs. This makes their membership very affordable, which is to the benefit of distributors and customers. LiveGood could be the most successful MLM company disruptor in 2023 and lead to a large income for those who join.