RayonGEM Kinesiology Tape - silky soft .black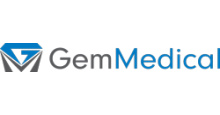 Description and parameters
RayonGEM Kinesiology Tape - silky soft
RayonGEM Tape
Harness the power of natural materials and relieve the pain of strained muscles and joints. Tejp can also help with swelling and lymph flow. You too can use this magic tape.
Main advantages
STRONG DURABILITY - Thanks to the medical-grade resin and high adhesion, RayonGEM tape lasts on the skin for 7 days.
NO RESTRICTIONS - No restrictions come with the adhesive tape. The Tejp can withstand the stress of sports, swimming, sauna, whirlpool or even frequent dressing.
VERIFIED RESULTS - The results achieved by our GEM tapes and taping are backed up by EU performance testing.
FEATURES - The Tape is waterproof, breathable, stretchable lengthwise and latex-free! The hypoallergenic adhesive is also suitable for children and sensitive skin. 
SIZE - 5 meter long roll is enough for even the most demanding users. The roll is in one piece, so you can measure the exact length you need. The whole roll lasts on average 2 months.
SECOND SKIN - Thanks to the elasticity of the material up to 160%, RayonGEM tape perfectly follows your movements. You almost won't know about him.
Use of RayonGEM tapes
Bandages are not just for athletes. Their use is wide and you can use them for example as:
pain relief,
preventing injuries,
supporting muscles and joints,
support blood and lymphatic circulation,
help with swelling,
activating a particular muscle,
supporting a heavy pregnant belly

Application
The basis for everything is dry, clean, degreased and preferably shaved skin.When washing the application site, wait at least 20 minutes before applying. After showering with the tape on, dry it thoroughly by putting a towel over it, do not rub the towel over the tape!Round the corners to minimize early peeling. Aim for minimal contact with the adhesive part. At the very end, "smooth" the tape with your hand to warm and activate the adhesive. Leave one application for a maximum of 7 days.
Parameters
Material: artificial silk
Size: 5cm x 5m
Properties: breathable, elastic, hypoallergenic, waterproof, fast drying
Durability: 5 - 7 days
Pain point: Neck, Legs, Hands, Special / other, Back, Women before and after childbirth
Instructions and details can be found in the menu Info / About Tapestry
Material
RAYON SILK - artificial silk
RayonGEM Kinesiology Tape - silky soft